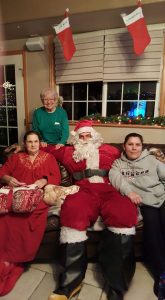 As we settle into a new year at Country Home Assisted Living in Parker, we feel blessed for the wonderful residents with whom we've spent so many good times.
Those good times include a variety of Christmas celebrations in December, such as a visit from Steven St. James, who sang at our Christmas party on Dec. 4, and a visit from Santa Claus on Dec. 19.
But these types of activities aren't limited to the holiday season. At Country Home Assisted Living, we provide year-round activities, some of which are specifically designed to match the interests of our residents.
Regularly scheduled events include weekly music therapy with Amy Wilson, a board-certified music therapist; our weekly library program; and a weekly piano program with Seth Drake and Andrew Schindler.
We also have some surprises, such as watching the wild turkeys that hang around our assisted living facility located in the peaceful countryside and the training of owner Linda Melbardis' new horse.
But we do much more, including group outings and other scheduled activities.
We regularly attend productions and other events at Parker's PACE Center, as well as scheduled lunches out on the town. At Halloween, for example, we went to P.F. Chang's China Bistro.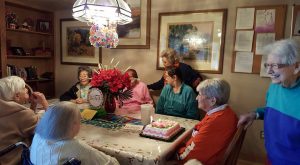 We also celebrate milestones together at our country home in rural Elbert County. Individual's birthdays are always a highlight for all of our residents, who enjoy the festivities and yummy birthday cakes.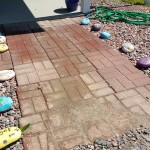 Let's not forget the art projects. In 2016, our residents decorated rocks to brighten the walkway into Country Home. For 2017, we have plans to do more crafty projects, such as bringing new life to our Christmas ornaments.
As we reminisce about 2016, we would be remiss if we failed to mention the sad passing of three of our wonderful residents. They have and will continue to be loved and missed. They include:
Edith Takahashi, who was 93 and everyone's favorite because of her sweet nature. She never said an unkind word about anyone in the four years she was a resident at Country Home. Edith was of Japanese descent and came from Hawaii, where she worked as a telephone operator when Pearl Harbor was bombed. Although we would have loved to hear her stories, she never wanted to talk about it.
Guhild "Dee" Dransfeldt, who was 97 and communicated through eye movements, sounds and mannerisms after a massive stroke in 2007 took away her ability to speak. Dee first came to American in 1924 and was an active member of the Parker community and its history. Dransfeldt Road was named after the Dransfeldt family because of their strong civic-mindedness that made a true difference to the Parker community.
Juanita Wolf, who was 91 and full of spirit. She always thought she was in charge, telling everyone she built Country Home and was the supervisor here. We will miss her – and her wonderful family, Zoe and Jerry Holland, the most helpful and caring people to our caregivers and to their mom.
These three will be fondly remembered as we move into the new year, looking ahead to the many activities, surprises and group outings that are always found at Country Home Assisted Living.